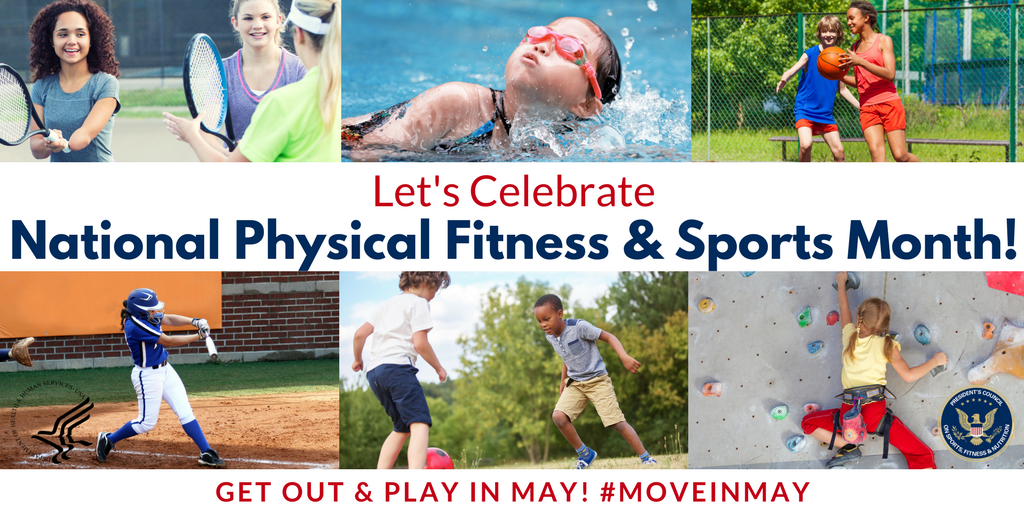 May is National Physical Fitness and Sports Month!
Grab a ball, hit the track, pick up a racket, take a dive or whatever else inspires you to play. There are so many ways to get active in sports. Choose 1 and have fun! #MoveInMay 

Regular physical activity is good for everyone's health, and people of all ages and body types can be physically active. National Physical Fitness and Sports Month is a great time to spread the word about the benefits of getting active!
Faith Works
We believe that healthy people make our families and communities grow ever stronger. Our free services help the underinsured, and uninsured, stay healthy and working.
Faith Heals
We provide both medical and spiritual support. The Good Samaritan Clinics are a safe place to receive free general medical care, health education,  prevention advice, and spiritual guidance.
Faith Helps
Volunteers and donors are the heart and soul of our clinics. Through their generosity, we are able to provide medical and dental services in our community free of charge.
Faith Provides
We help because, without it, many in our community would be left to suffer and risk their lives out of fear. That's why, in the spirit of the Good Samaritan, our Clinics provide free medical care to those in need.
News and Events
Learn about changes, updates, and special events at the Good Samaritan Clinics of the Midlands.
Get up to date on the latest developments and services provided by the Good Samaritan and our partner organizations.
Click the button below or visit our Facebook page.
Columbia Clinic
7915 Old Percival Road, Columbia, SC 29223
Chapin Clinic
1808 Chapin Road, Chapin, SC 29036
West Columbia Clinic
1316 Leaphart Street, West Columbia, SC 29169